About
It is great when exercising in high intensity sun conditions or doing indoor/outdoor activities, It protects the back of your head from blazing sun heart ray, keeping it cool.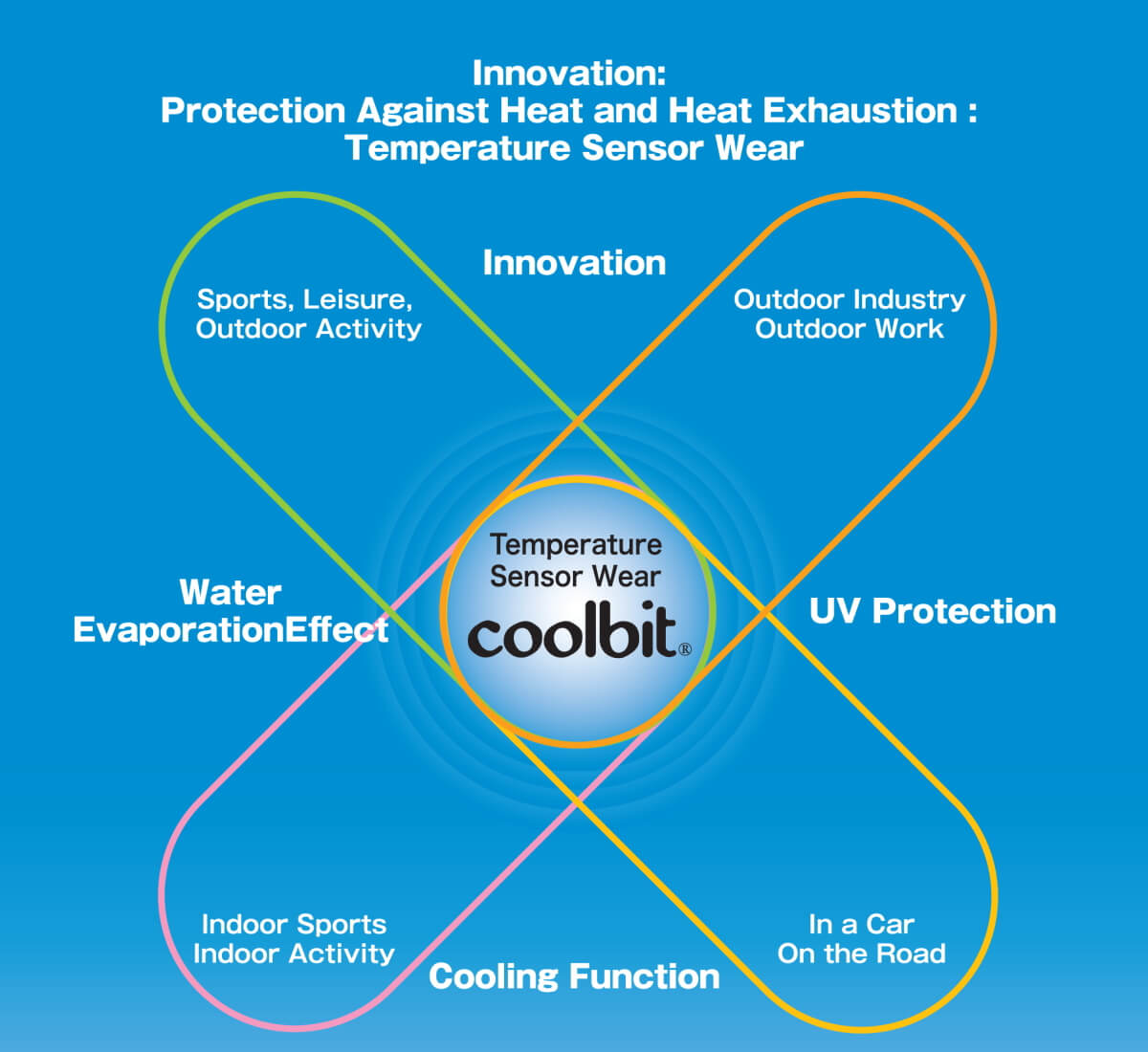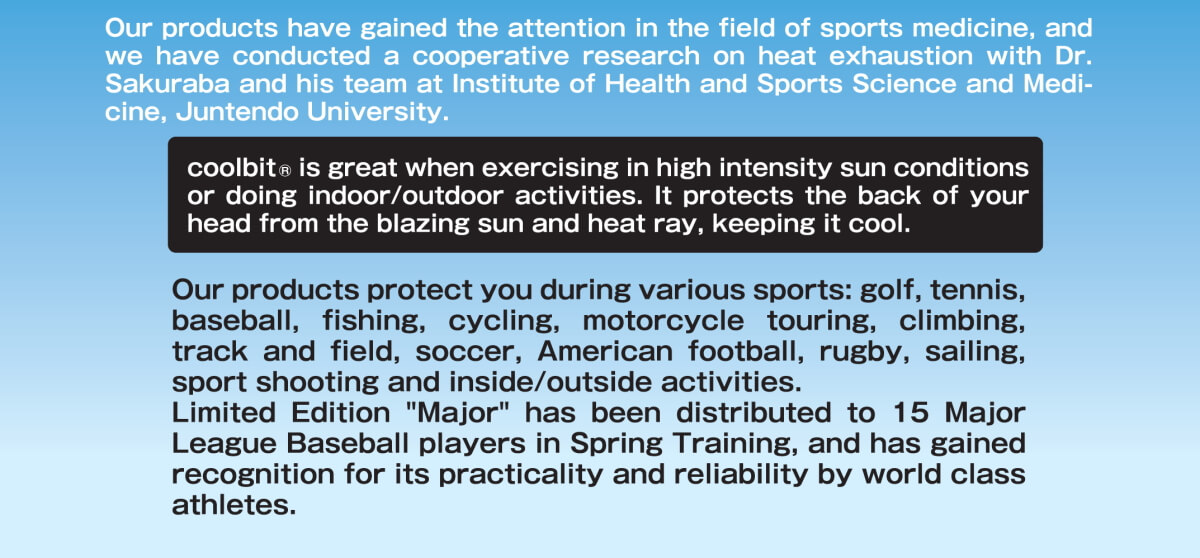 Patented method
It has super absorbent fiber embedded by patented process and corresponds with various anti-heart exhaustion products.

Data Showing cooling Effect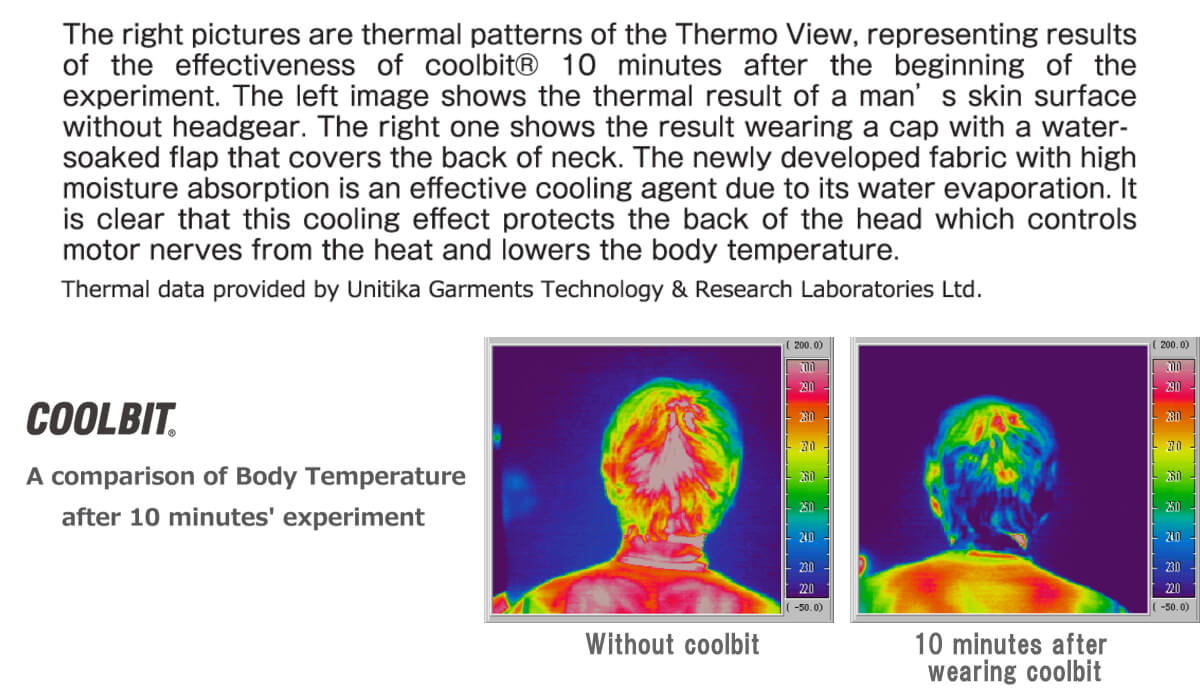 5 Major Characteristics
Simply remove the flap, cap and soak it in water, squeeze it, and you will get UV protection as well as cooling effect.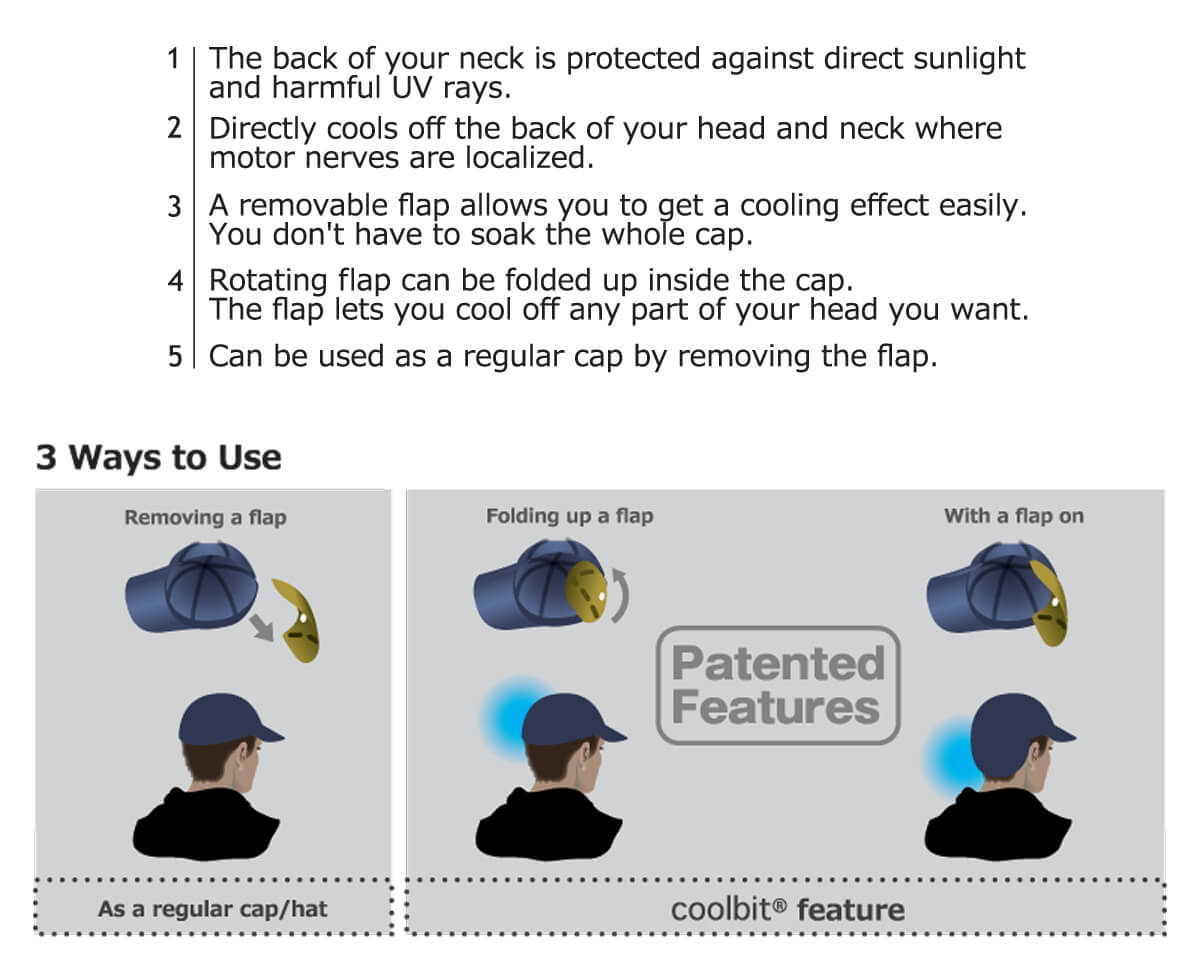 How to Use
Remove the flap from the cap and soak in water!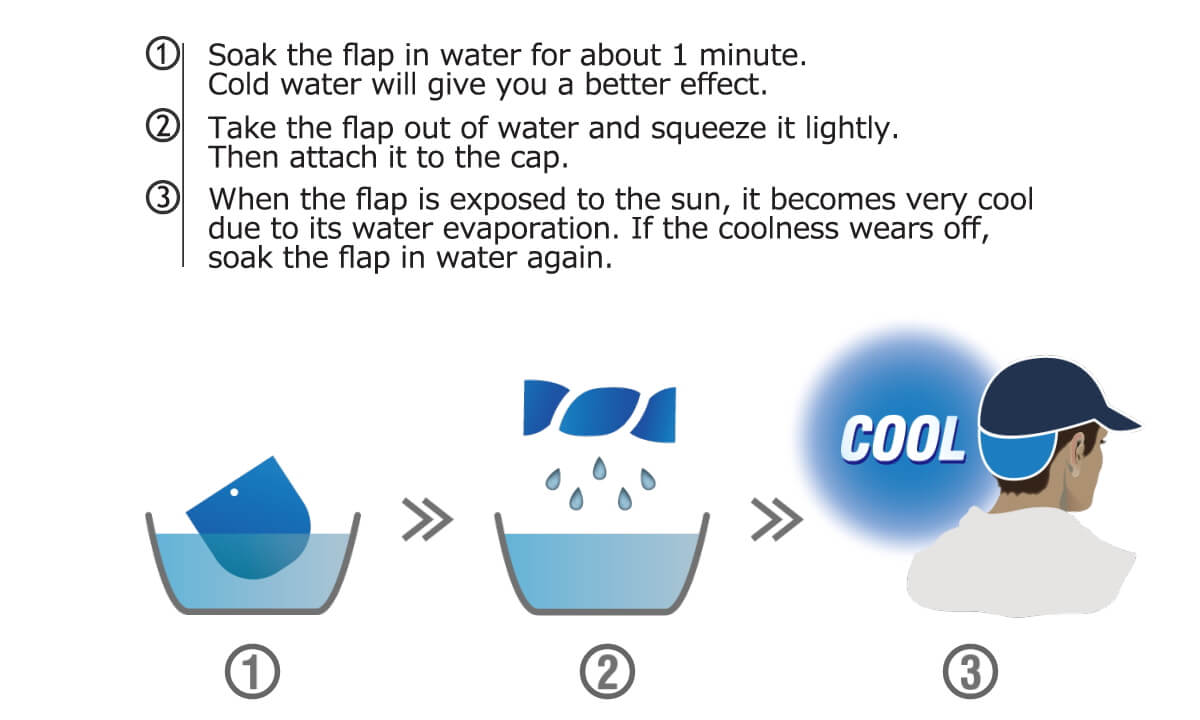 Anti UV & Cooling Function
The latest and Pioneering Flap Shape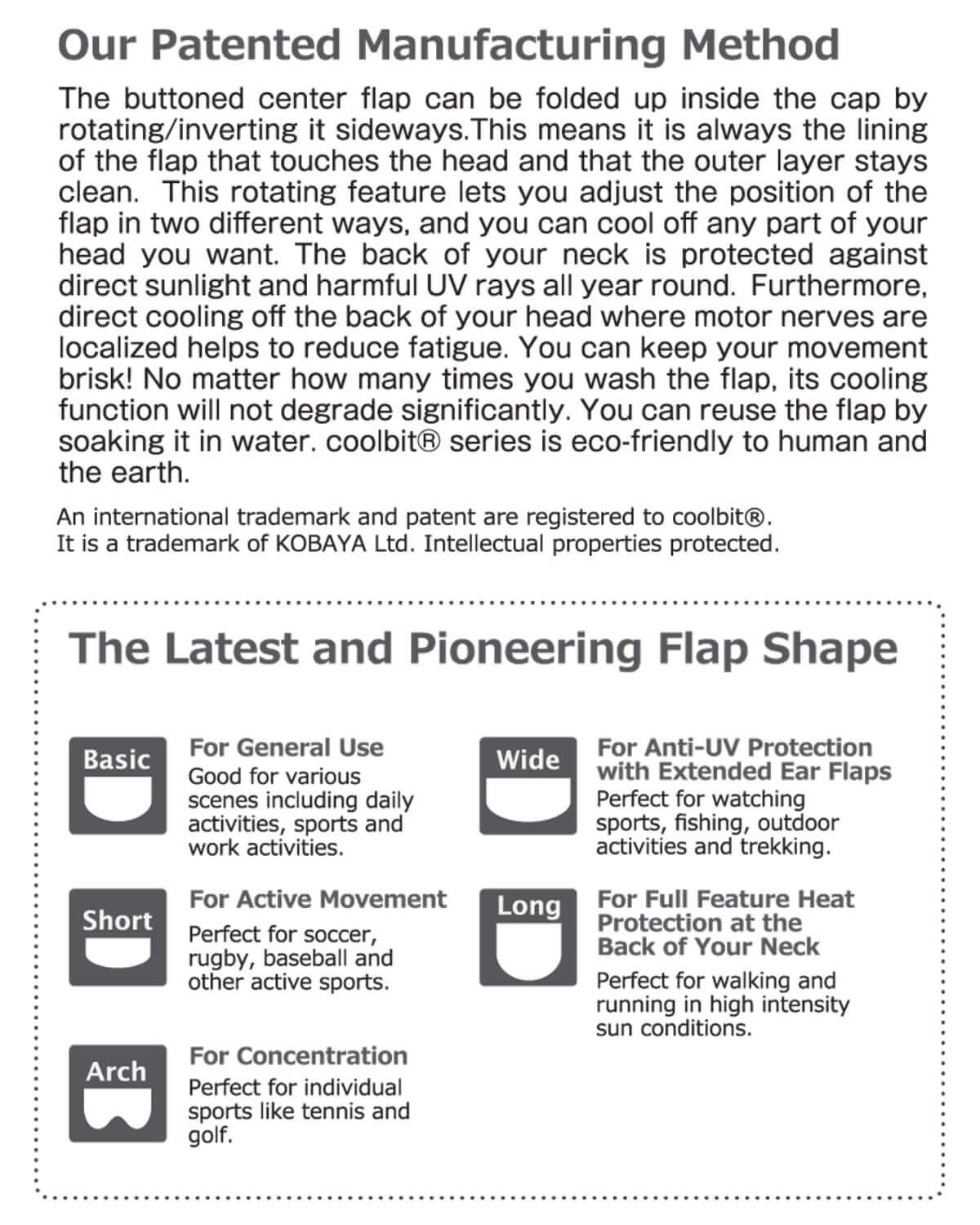 Features
Cooling function to cope with any heat protection measures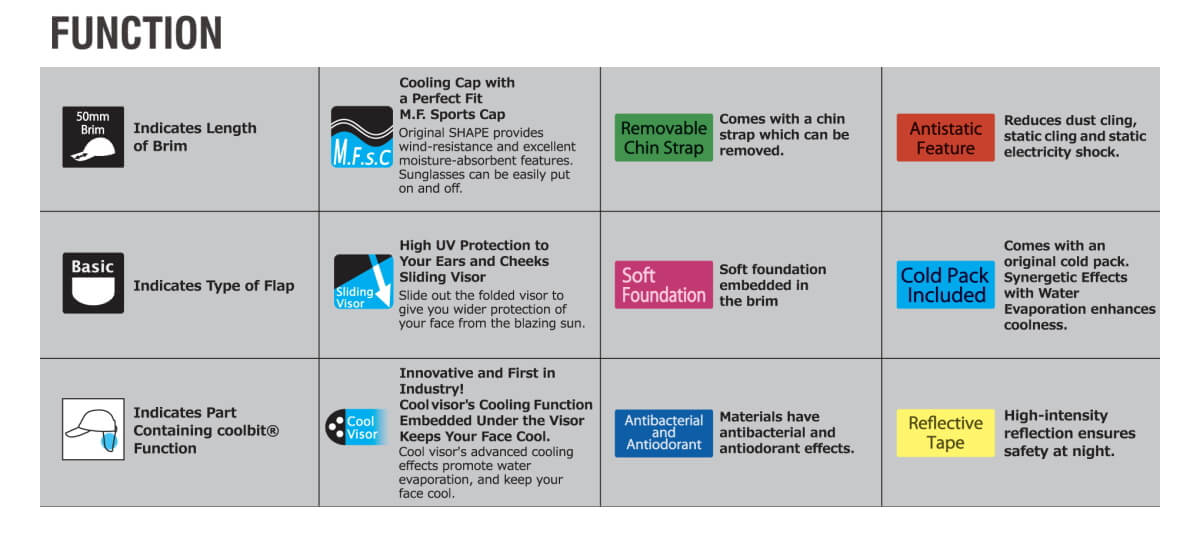 High-performance material
It uses high performance Material, outting the right material in the right place.